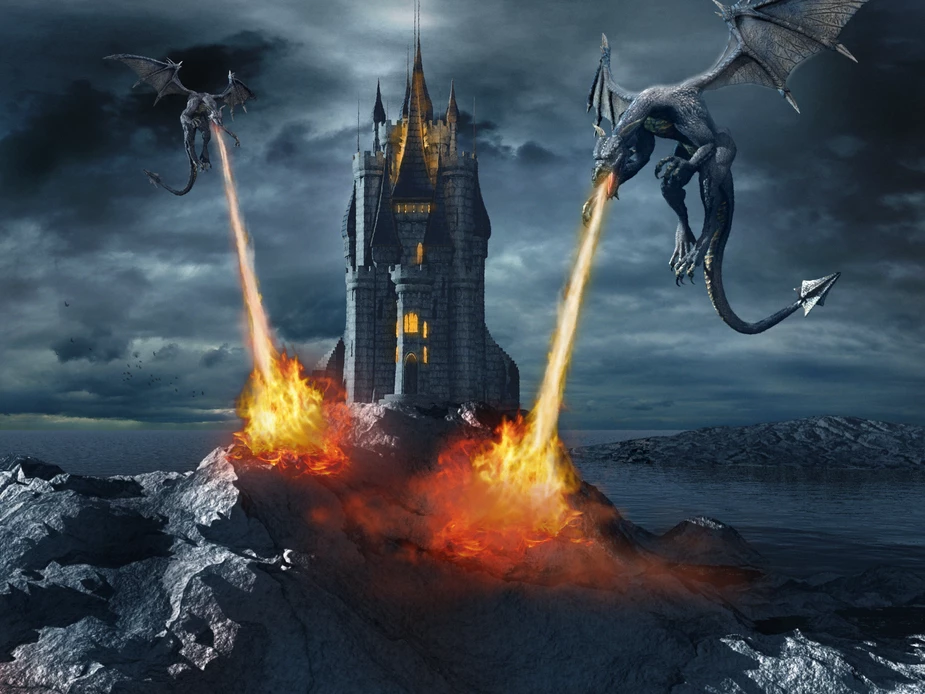 Myths are stories we tell that help us understand our world.
That's why we love them so much. Epic stories like Game or Thrones and Lord of the Ring capture our minds during our adolescence but never quite let us go. At their best, myths can for instance, make sense of the destructive behavior of a leader who feels betrayed and alone (I'm thinking of you, Daenerys) and they may also help us understand real-life situations.
But there is another type of myth that makes us feel like we understand something new when we really don't and those myths spread like viruses to others who also don't get it. They become "truth-y" even when they truly are false. This is particularly true as our culture evolves because some folks evolve faster than others. Myths can keep those others stuck on the outside of something truly great, believing cynically that it's just a sham, or a fad, or the same old thing wearing a fancy new dress.
There are plenty of myths about life coaching because honestly, if you haven't experienced truly great coaching, you won't get it. You just won't. See below for examples.
Here are Top Ten Life Coaching Myths:


Coaching is a new form of therapy or counseling. When I first became a coach about a billion years ago, one of my relatives, who was studying to become a psychotherapist, told me I was practicing therapy without a license. Um, no. In fact, a landmark case was won at about that time which established coaching as a separate profession from therapy. After that, therapists seemed to take an, "If you can't beat 'em, join 'em," attitude toward coaching and today, many coaches are former therapists who love helping clients go from good to great and are thrilled to not have to deal with insurance companies to get paid. Even my relative eventually commended me on getting into coaching after it became the fastest growing job description worldwide. Good thing I didn't listen to her earlier criticisms!

Coaching isn't a real profession. This was probably true thirty years ago, just as it was of every profession in its earliest days. Remember when your doctor used to "bleed" you with leeches? No? Probably that's because they stopped doing that more than a century ago. Thank God! My point is that all professions develop over time. They begin with a few talented practitioners. Then someone defines what they do and begins teaching it to others. Eventually professional organizations standardize ethical practices and identify credentials. Researchers begin studying the field's efficacy (that finally doomed the use of leeches by physicians). Then universities start developing educational programs. All of this has occurred within the field of coaching. It is now a profession.

Coaching is New Age mumbo-jumbo. As coaching progresses as a profession, research is establishing many coaching practices (some of which were originally dismissed by "experts") as valid. In fact, the practice of focusing mostly on the positive (not 100% positive, just 75 – 95% positive), as well as focusing mostly on the present and desired future, have been well-established as important tools for transforming problems into opportunities and suffering into wisdom. Many therapists have also adopted these tools. Meanwhile, whatever may have been mumbo-jumbo (the coaching equivalent of bloodletting with leeches) is quietly being jettisoned.

Anything goes in coaching. Coaching is a profession that is not regulated by governments. This confuses some people. They think they can do anything and call it coaching. Fortunately, there are reputable organizations that have established ethical guidelines and best practices in coaching. Work with coaches who are aligned with one of these organizations to avoid getting schnookered by people who call themselves coaches but whose practices may not always be effective, fair, or ethical.

You don't need training to become a coach. This depends on whether you want to succeed as a coach. The ICF has been surveying thousands of coaches for years. Their findings are that coaches who've had coach-specific training are more successful more quickly and are less likely to drop out of the profession. So while you could call yourself a coach, even if you have no training, if you want to be a successful coach, get quality training early. It's an excellent investment.

If you have a degree in psychology you're qualified to coach. Oh would that this were true! I know your university degree cost you a fortune so it must be good for something, right? I was like you once. I had two degrees in dance, of all things, from two of the most expensive universities in America. That got me a career as an adjunct professor at a variety of colleges until my back gave out. Luckily, I discovered my true calling was coaching. There were no degrees in coaching, at the time, so I spent a few thousand dollars at a good coach-training school (two, actually) and I've been using what I learned there ever since. Best investment I ever made. If you have a degree from an ICF-accredited coach-training university program, you may not need further training, but most degrees in psychology or social work won't qualify.

Clients don't care if you're certified. Mine do! And apparently most other clients do, too. The ICF surveyed actual coaching clients and asked, all else being equal, would they prefer to work with a certified coach? 84% of coaching clients replied that they care very much if their coach is certified.

All coaches are slimy. Well some people who call themselves coaches may be. Perhaps they aren't trained, or aren't certified, or aren't ethical. Because coaching isn't regulated, you do need to be choosy about who you work with. If you're working with a real coach, they probably are anything but slimy.

Coaches have all the answers. Some folks think coaches have perfect lives and know everything. News flash: nobody fits that description. Coaches are skilled at asking important questions clients usually don't ask themselves. They are experts at change and customize every conversation. Coaches are just super-good at bringing valuable answers to light. That's transformative.

Coaching is only for rich people. Coaching caught on first with high-level executive clients, movie stars, and billionaires. But as the profession grows, there are great coaches who specialize in clients from every walk of life. If you're interested in hiring a coach, shop around to find one who is right for you. Coaching is for everyone (and that's no myth)!
Myths spread in the ancient and medieval worlds because often too little information was available. Today, we have the same problem for the opposite reason: There is too much information and we cannot tell which is true.
As a coach, it's part of your job to spread the truth about coaching. Because coaching is an evolved technology that can help people successfully navigate hypercomplexity despite climate disasters. We live in a scary world but fear makes us think small and small thinking is destructive instead of resourceful. Effective coaching can be the difference between success and disaster.
Source: https://www.schoolofcoachingmastery.com/coaching-blog/top-ten-myths-about-life-coaching